Professional Training Course for a Lawn Care Start-up
Start your own Independent Lawn Care Business in 2016
An Introduction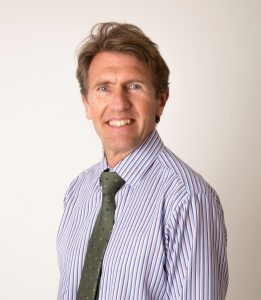 My name is Richard Salmon and I am the Managing Director of ProLawnCare, please click this link  to learn more about us.
Where to start?
The most important starting activity is researching the market thoroughly. You may decide to trade in your home town, travel to a target area with better prospects, look for households with higher disposable income, or even with a higher average age population. Once you have decided on your area, establish just who your competitors will be. Undertake your own SWOT analysis to help you decide how the 3 remaining pieces of the 4 P's (price, product, promotion) need to be developed.
When to start?
Do your research from September or at least earlier enough to be ready to promote, quote and treat from March; March to June is the main buying time and gives you your best chance to kick-start your customer base and start to enjoy a return on your start-up investment costs.
Franchise or Independent
Contact your choice of potential franchise operators and establish what exactly is in their package offering – from training, marketing assistance to the financials and even consequences and outcome when or if you decide to bow out and compare this with how you think you would get started and survive on your own. Decide whether you want to be tied or free; use a SWOT analysis help you with this decision and although we look at the pros and cons later on this page YOU should go through this process.
The Next Step
If you choose independence then there are a few established lawn care businesses that offer a variety of courses to get you started so once again do you research here too. Call a few and get a feel for what would be right for you; ProLawnCare offer bespoke training depending on your existing knowledge with modules covering:
Essential marketing, print and how to win your first customers
Weed, pest, disease and grass identification
In the workplace training and shadowing and ongoing support
How to devise treatment programmes for each customer
Digital marketing, website, SEO, google adwords
Pricing, VAT, appointment setting, record keeping, software advice
Customer service levels, retention and strategic planning
How to recruit, select and employ the right people
Tools of the trade; vehicles, machinery and equipment, product procurement
All current legislation spraying licences, COSHH and Health & Safety issues
Your Investment
Initially your investment will be your time, and you will need to source a van with ply lining and artwork, knapsacks, mowers, a scarifier, an aerator, rakes, clothing and a unit to house this. Don't overlook software for planning and recording customer activity, spraying accreditation (PA1, PA6) and although pricing is dependent on existing knowledge an allowance for bespoke training and, T&E along with a small fee for on going support; it's not fair to put an exact price for training as packages are bespoke and may vary according to existing know how.
We hope this summary has helped to focus the mind and look forward to hearing from you if you need guidance to get your ideas off the ground.
We also have an optional advisory 24/7 'helpline' service which is manned by our own fully trained lawn care staff who are available to answer any questions relating to starting your business, marketing, lawn care programmes or any other aspect of the training course.
Register your details today by calling me – Richard on 01480 812393 – or use our online contact form. 
Read on below to learn about the software we use in our business
Service Assistant – Unique custom made Lawn Care software programme:
The software programme which helps you manage, track and maintain relationships with your client base. Service Assistant also helps you with your local marketing as well as other valuable resources. You can see a video of Service Assistant here http://www.realgreen.com/service-assistant.html
There is a cost effective icloud version of Service Assistant which reduces entry fee so helping both start-up and established firms manage their costs.